Four-Star Boutique Hotel in Rabac
The Hotel Adoral suites and rooms are located in Rabac, a resort town on the estern coast of Istria. The Adoral is located alongside the sea and is only steps away from the centre of the town and its many amenities. Rabac is a typical Mediterranean town that offers guests an abundance of holiday possibilities, including discovering the rest of Istria or exploring other parts of Croatia during their holiday.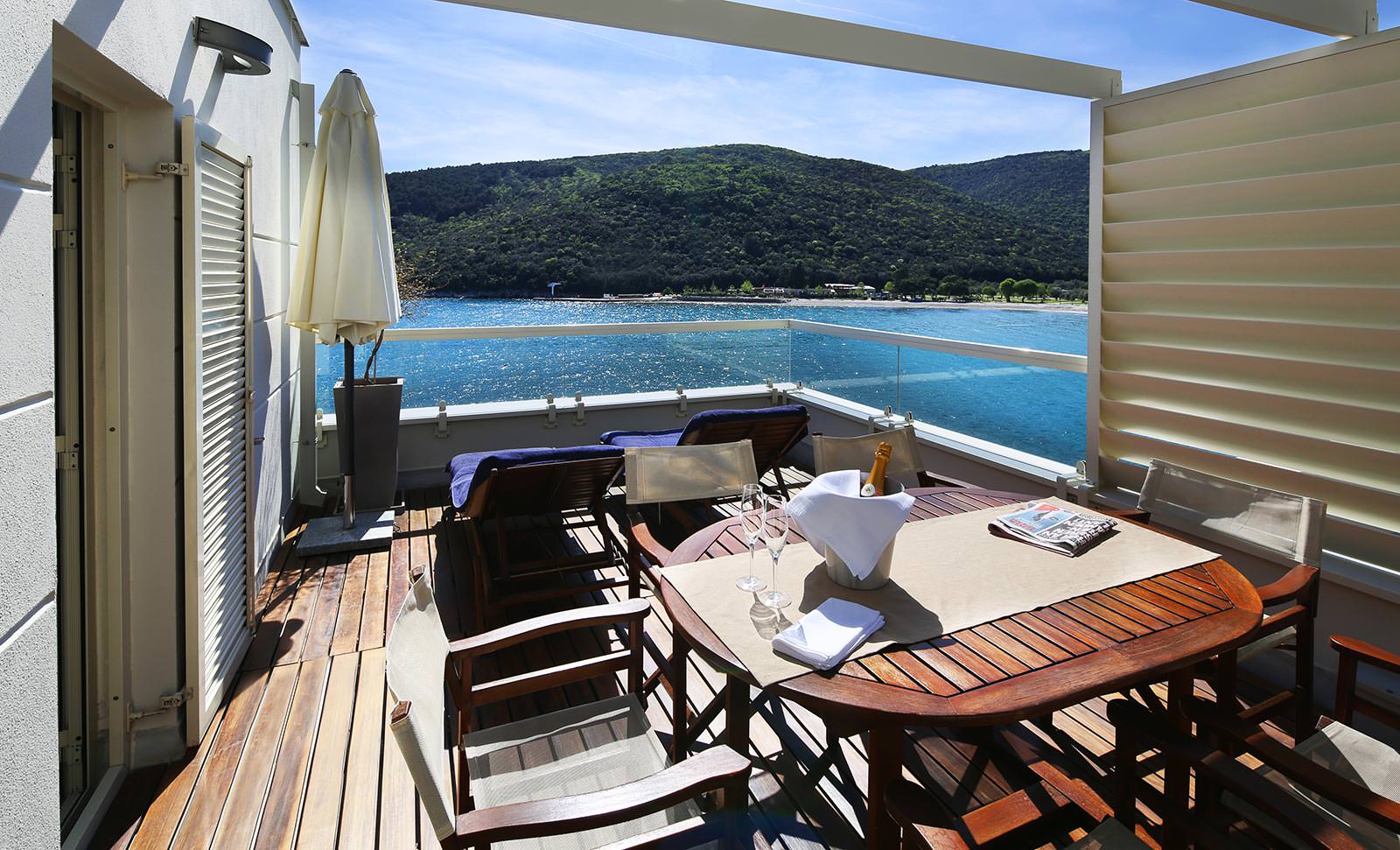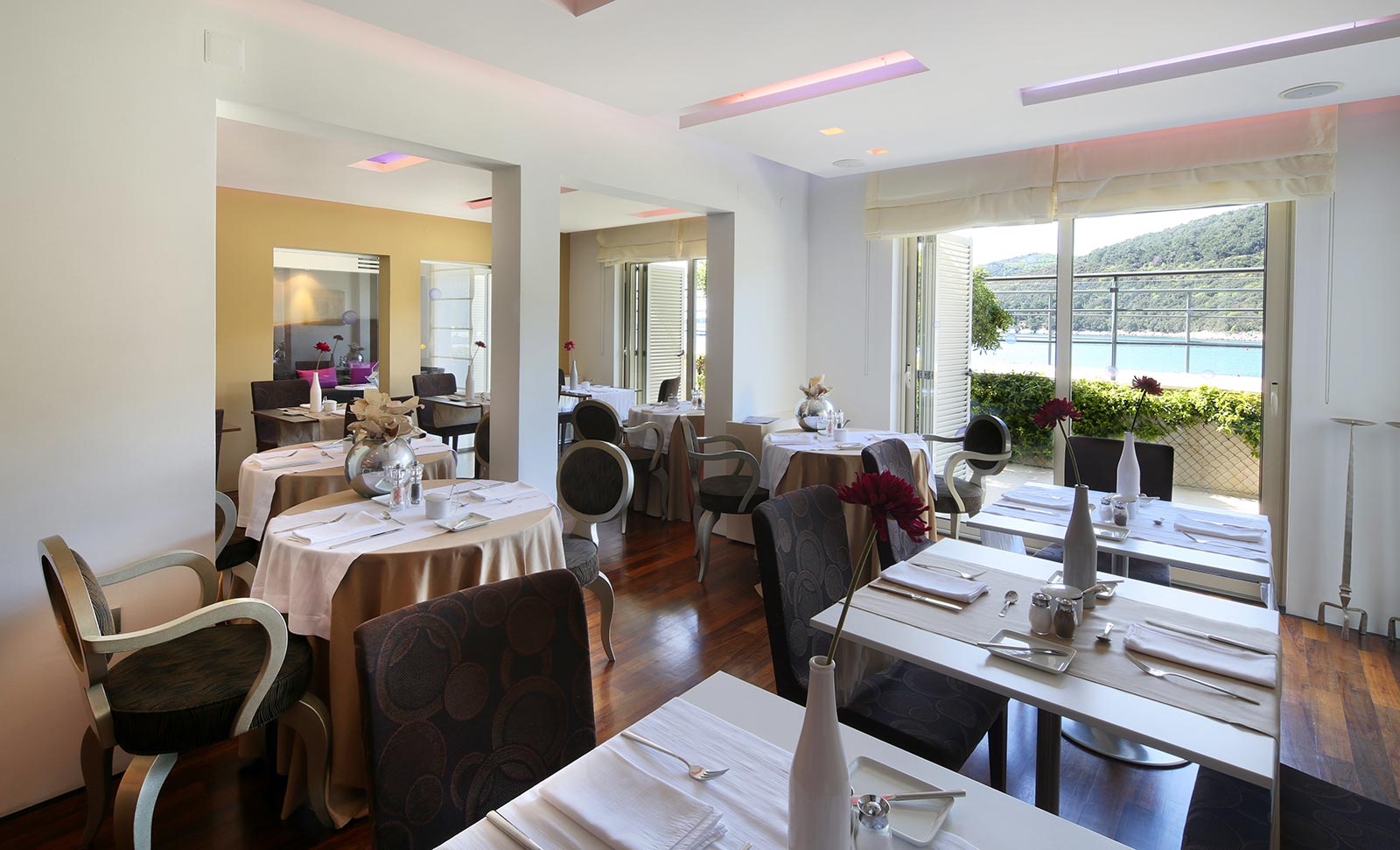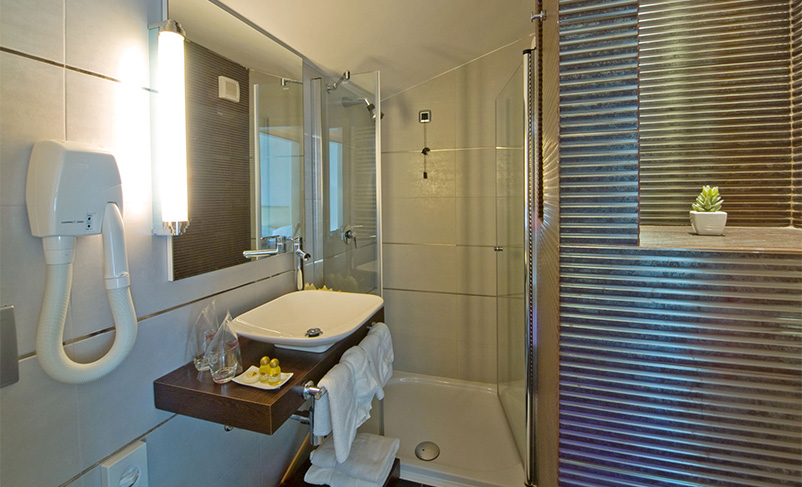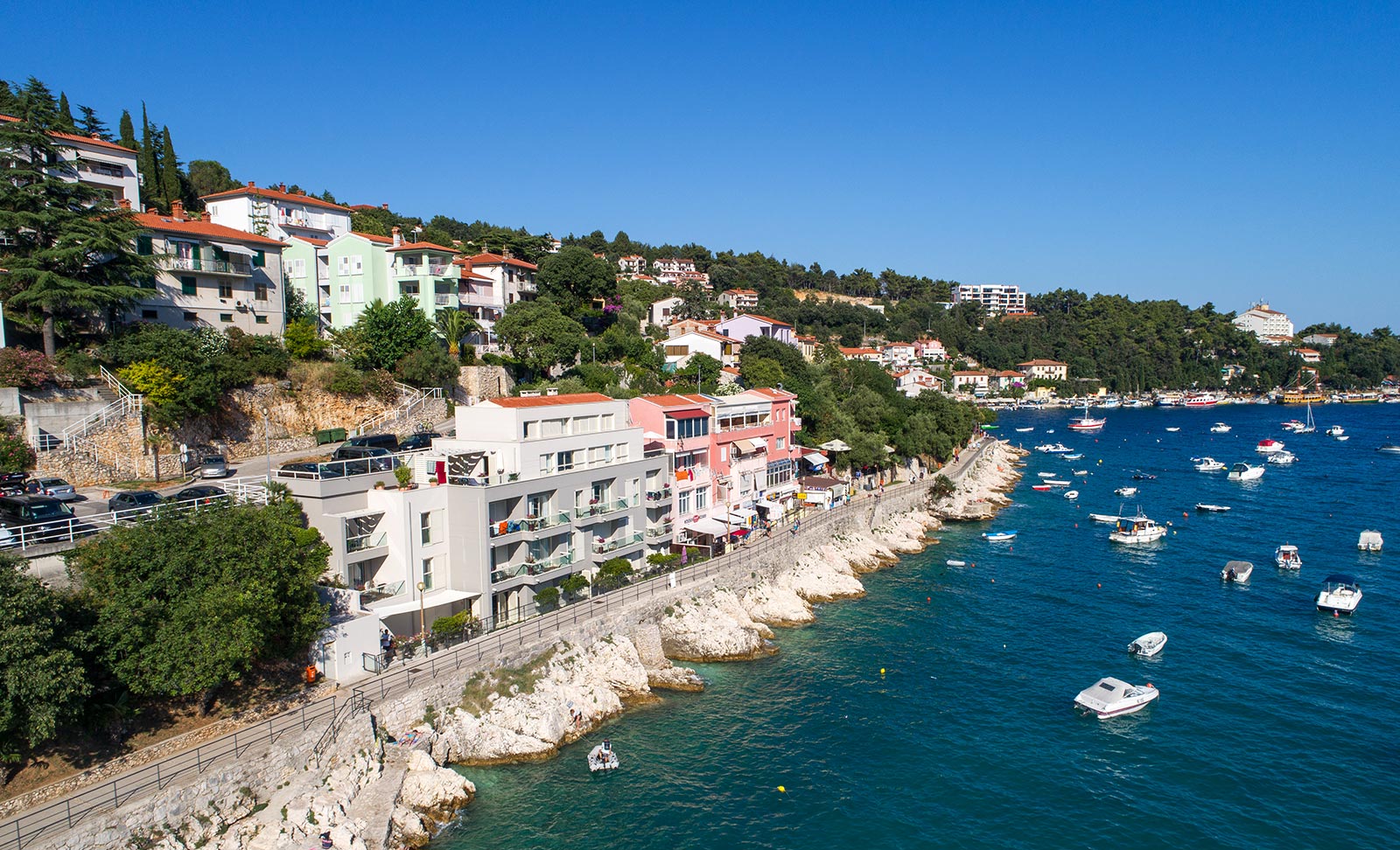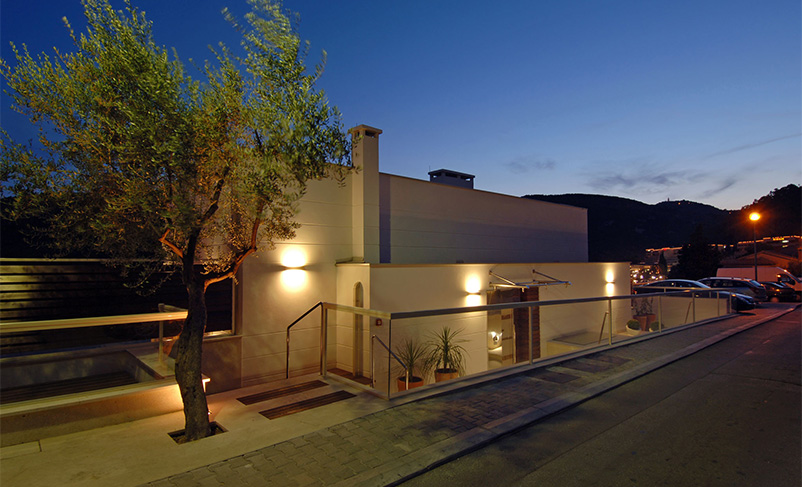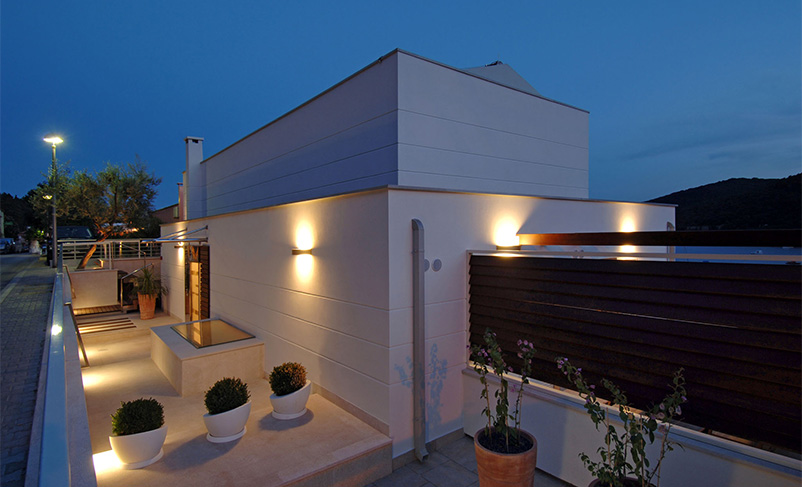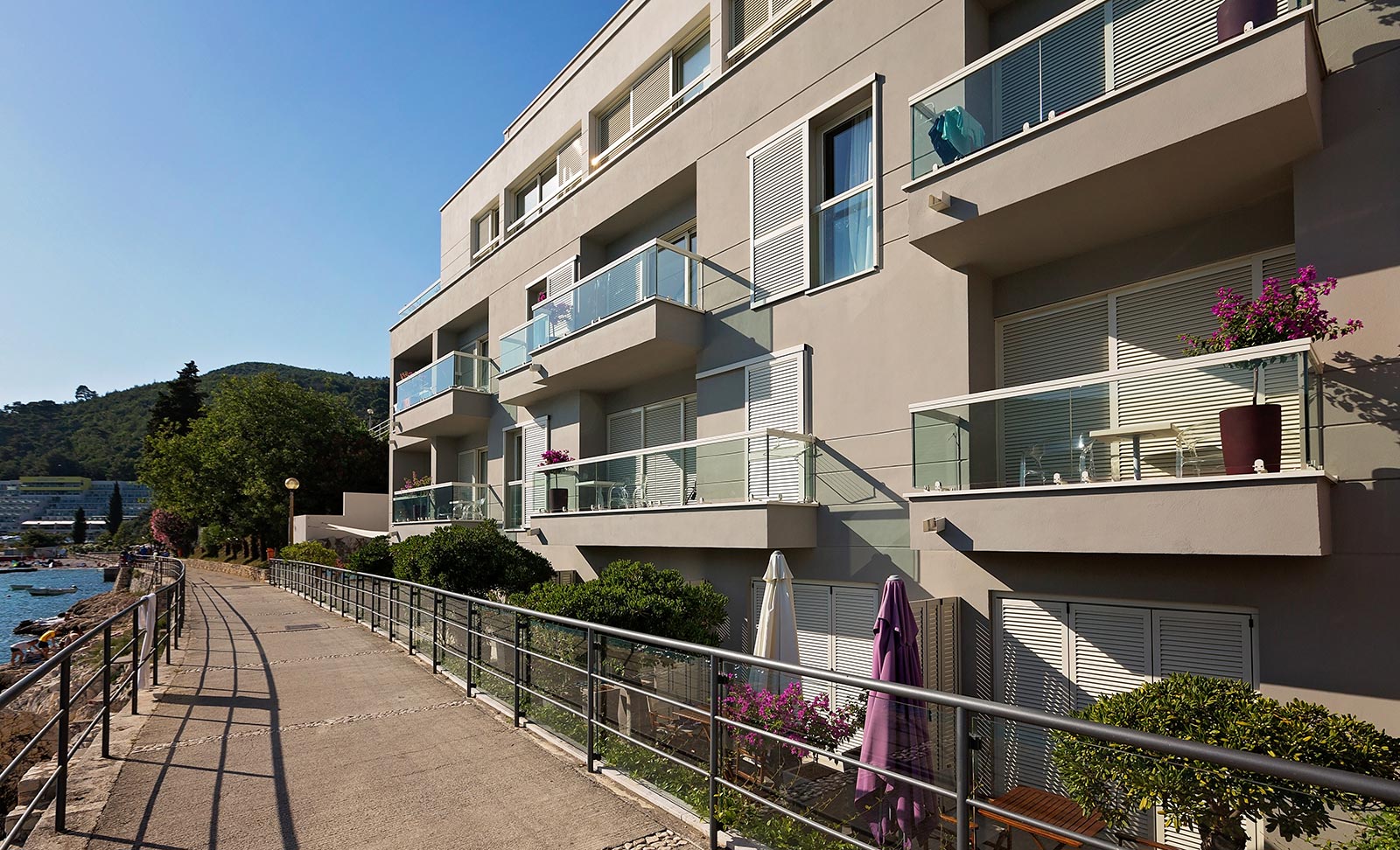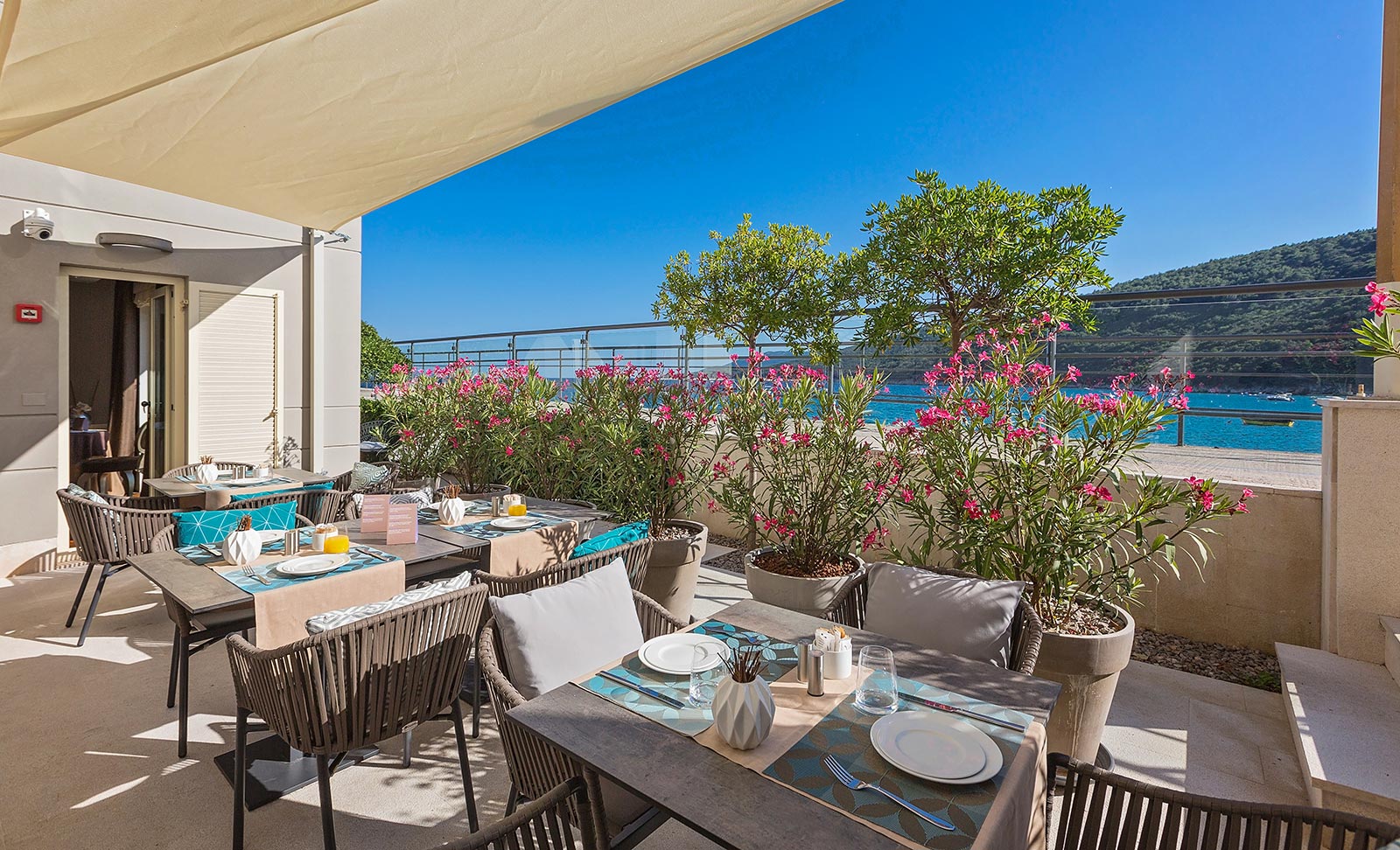 This family-run hotel is among the best small hotels in Croatia. Its modern and artistically designed interior, typically Mediterranean surroundings and excellent location alongside the white pebble beach and Lungomare promenade make The Adoral one of the most sought-after boutique hotels in Istria.

All 15 accommodation units exude clean lines, warm colours, fine prints and textures while offering a breathtaking view of the sea. The accommodation units are also equipped with numerous amenities that enrich the excellent service this four-star hotel offers.

We are pleased to welcome you to our elegantly designed hotel. Rest assured that we have and will continue to take the utmost care to make you feel comfortable and relaxed during every moment of your holiday. Whether you are here for business or pleasure, we are certain that your experience at The Adoral will be one that you will remember and will surely want to repeat.
> Learn more about our Hotel